Kittens who are abused by humans often have more than just physical scars. They also have mental fears and it takes a lot of love from patient people to overcome this anxiety. A kitten named Karma had already been viciously attacked at just three months old. When she was showed love, she blossomed.
14. Abused Kitten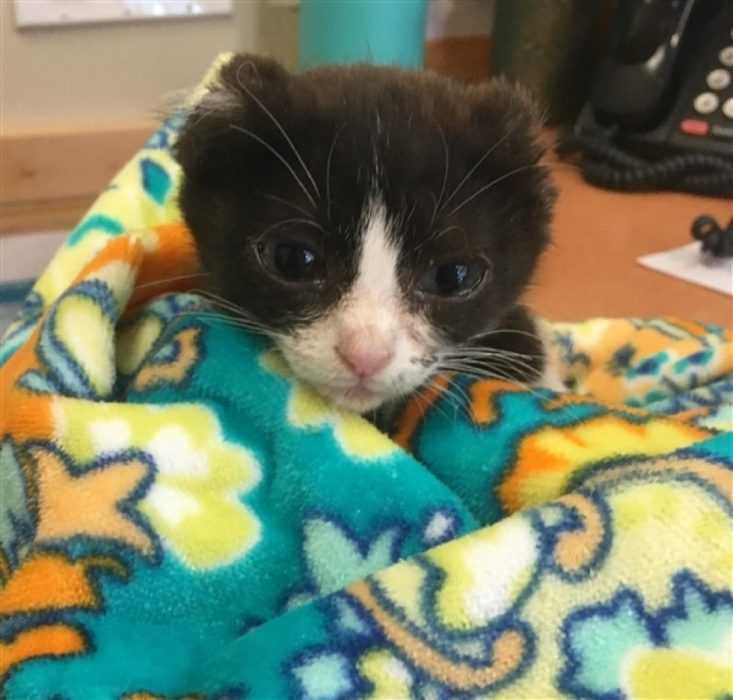 The three-month old kitten is a tuxedo cat who arrived at the Humane Society Silicon Valley with serious problems. Someone had cut off her ears and tail. Thankfully, a good samaritan found her as a stray and brought her in for immediate attention.
13. Instant Karma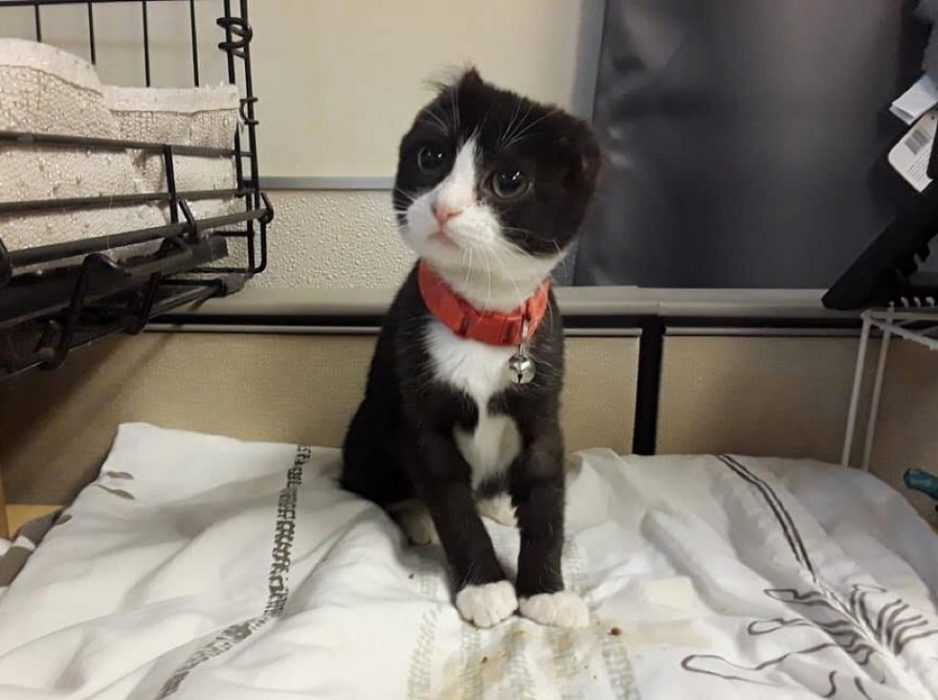 Shelter staff were outraged at the way the small kitten had been treated. They were determined to help her recover. They named her Karma. She was very scared of humans and did not trust people at all. The Humane Society was standing by to try to change her karma.
12. A Special Case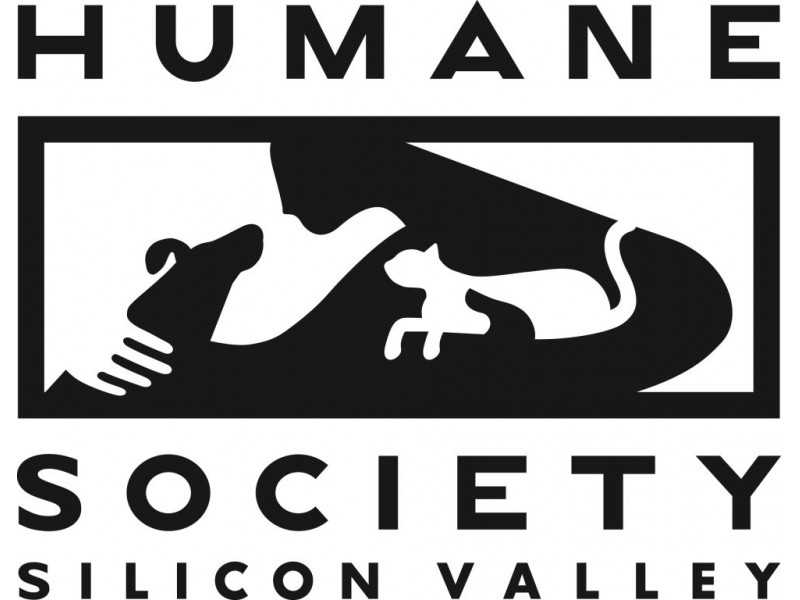 Humane Society Silicon Valley often gets a call from shelters who have special cases. They are ready to help when animals have serious medical or behavioral issues. When Karma showed up at the Humane Society, she had to heal mentally and physically.
11. Wounded
"The wounds were mostly healed, but understandably, she was very frightened of almost everything, especially humans," said Michelle Nicholson, publicist for the Humane Society Silicon Valley. They knew she was a special cat and a special case.
10. Cuddling with Carla
The Humane Society has a network of dedicated volunteers who have experience fostering cats and dogs. They called upon a volunteer named Carla Berti. She had a visit with the kittens at the shelter and learned about Karma's situation. She cuddled with Karma and decided that she wanted to do something special for the kitten.
9. Super Volunteer
Carla has her own cats and also volunteers to help more cats and dogs. Here she is with her cat Ozzy, who is helping her watch TV as she recovers from surgery. As all cat moms know, there is no better way to spend the day than with loving felines. Carla was determined to give back more love to cats like Karma.
8. Knitting Time
"My friend said Karma needed some ears, so I decided to crochet her some pink ears," Carla said. She spent a few days knitting some pink ears that the kitten could wear. She also made her a matching bed and a mouse.
7. Gifts for Karma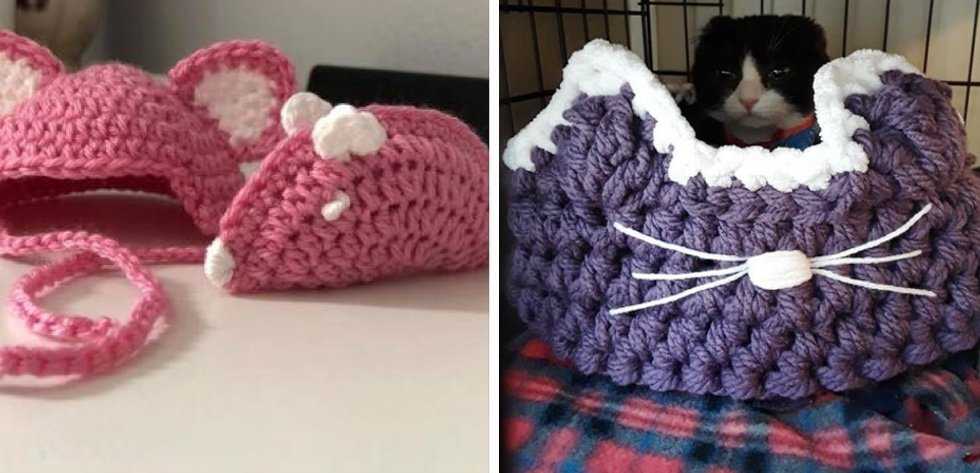 Now the abused kitten had things that belonged just to her. When Carla took the presents to Karma, she was curious about what the items were. Karma took her time sniffing and inspecting them. Carla carefully put on Karma's ears and the kitten laid down in her bed. Before long she even played with her new mouse.
6. Blossoming Personality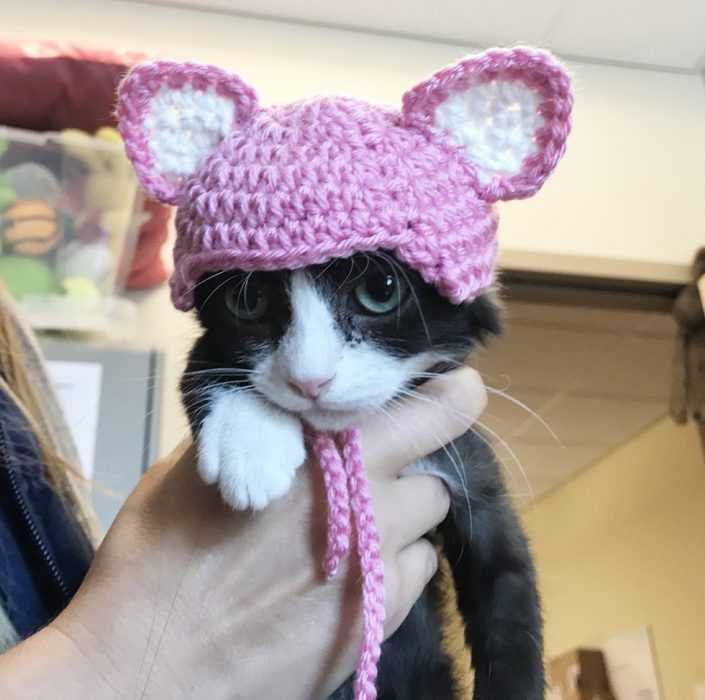 After just a few short weeks living with a family, Karma's personality started to show."With time and lots of love and care, her personality began to blossom. She quickly showed a love for toys, and her foster mom used toys and play to start to create a bond with her," Michelle said.
5. Loving Others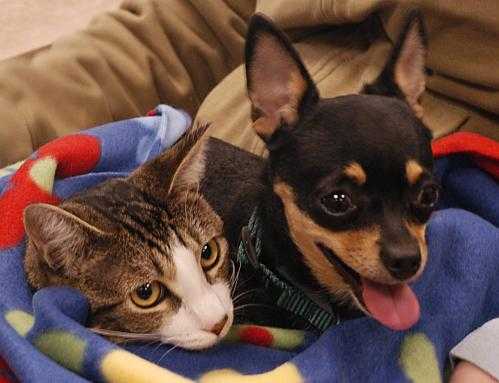 Being around people who loved her showed Karma that not all humans are evil. "Karma spent a few weeks with her foster family and learned to come out of her shell. She loved the adult cats in the home, and even tolerated the dog."
4. Forever Home Found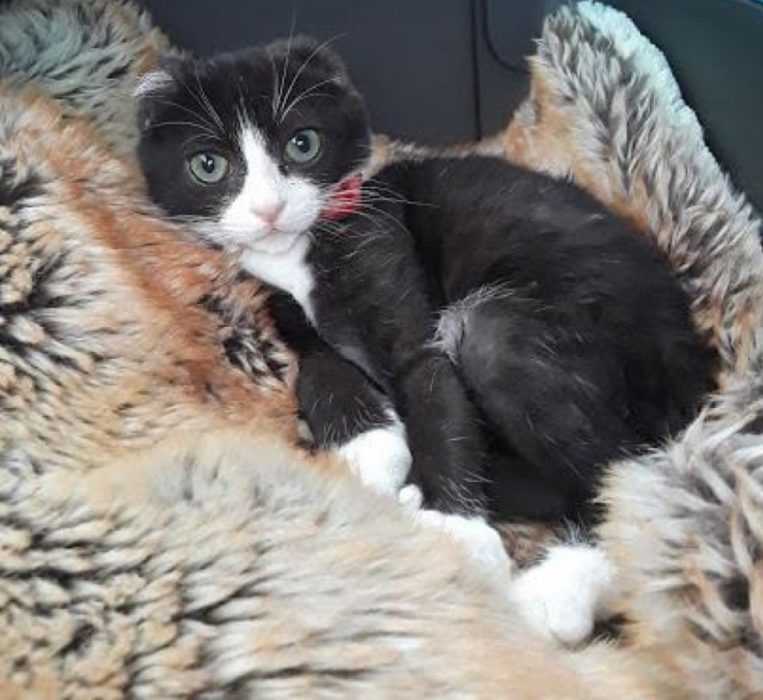 "After a few weeks in foster, she was ready to find her forever home." She didn't't need to wait long. Within one day of being adaptable, a young woman came to the shelter to find her. She had heard about Karma and knew she needed to adopt her.
3. Safe and Sound
Karma's human mom also has another cat. Karma now has a safe, nurturing home and a sister to love. She had a rough start in life, but once again dedicated volunteers made all the difference. Karma's karma has definitely changed for the better.
2. Advocating for Animals
The Humane Society of the Silicon Valley continues to do amazing work in their community. They rescue dogs like this adorable chihuahua, which has ears bigger than her entire body. Adina was adopted thanks to their Instagram posts.
1. Foster Opportunities
The Humane Society is currently helping empty the local shelters, as well as taking on overflow. They are looking for new families to volunteer as fosters. Anyone can do it, and just look at the adorable puppies, kittens, and older animals who are just waiting to relax and get to know you! Volunteer to help the Humane Society today.